Our Favorite Apps & Resources to Support Learning
Managing distractions on the internet is HARD. Who doesn't love scrolling through the internet, looking up entertaining videos, or playing an online game instead of doing homework?? BUT there is a time and place for that, and it can be a considerable time robber ⏰ when you have work to do! With kids spending so much time on electronic devices, why not make their time educational? It's a big "web world" out there and searching for the best apps can take a lot of time. Skills 4 Life compiled the following list of apps to assist teachers and parents in locating educational apps that are appropriate for teaching a variety of skills to Pre-K through high school students.
Here are some of our favorites:
Executive Function
ADHD Tracking Apps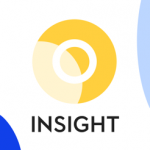 ADHD Insight is a brilliant app that allows parents to track and monitor behavioral symptoms of their child's ADHD on a daily basis and then chart the data. We think it's a super app for tracking therapeutic and pharmaceutical interventions.
Distraction-Blocking Apps

Anti-Social app blocks social networking sites while still allowing the use of the internet for homework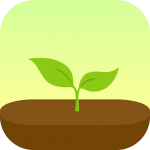 Forest helps students stay focused by planting a seed to build a tree if you stay focused your tree will grow, but if you pick up your phone during time you should be productive your tree will die. Choose the trees you want to grow in your own virtual forest, and Forest partners with Trees for the Future to plant real trees!

Reader Mode is a Google Chrome extension that removes visual distractions such as background images and clickable links. It also provides options for enhancing readability such as changing contrast, text size, and layout.
The Freedom app disables the internet for a specific time period so that students can work on their computers without being distracted.
SelfControl is a free and open-source application for Mac OS X that allows students to develop a list of distracting websites or other internet functions and block their own access to those sites for a specific period of time. This app enables them to take charge of their own ability to focus and manage time, rather than needing parental monitoring to stay on-task.

StayFocused is a Google extension that helps students attend to the task at hand by restricting the amount of time they can spend on time-wasting websites.
Notetaking Apps

Notability Use this powerful app to take notes, annotate PDFs, sketch ideas, and record lectures. It works best on the iPad.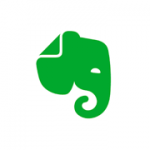 Evernote Considered one of the top note-taking apps available across multiple platforms. It has a ton of features including the capacity to take notes on its paper-like interface or type them. It can record voice memos, capture photographs, and allows users to easily organize information so things don't fall through the cracks.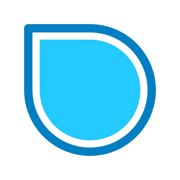 SimpleMind is a mind-mapping app that allows users to add photos, videos, and voice memos to their customizable mind maps.
Productivity Apps
The 360 Thinking Time Tracker is an app that helps students learn to stay on task long enough to bring a project to fruition. Better time management allows students to plan the necessary steps and assemble the right materials to complete a project. The app also allows students to review past projects and analyze their time management and efficiency levels so as to optimally plan for future assignments.

ATracker is an easy-to-use time tracking app that allows users to create their to-do list and then time how long tasks actually take. We love this app for having students track how long various homework assignments take. So often students think they can complete that math homework sheet in 20 minutes, and it ends up taking an hour! It can also generate reports and sync with your external calendar.
Choiceworks is a great app for helping kids manage daily routines, develop waiting skills, and learn emotional self-regulation. The app is completely customizable and includes built-in timers and audio features. I particularly like how easy it is to incorporate your own pictures into the schedules you create.
Cozi is a super app and website that allows busy family members to share their calendars, appointments, lists, etc. Everything is available to each family member on any mobile device or computer. It won an award for Best Family App.

Finish. is designed for procrastinators! Use the "Bother Me" button to receive continuous reminders so you finish your important tasks.

Focus Keeper is based on the Pomodoro Technique. It allows users to configure the duration of their focus sessions followed by short breaks. Once you've finished four focus intervals you can take a longer break. It allows users to set colors, sounds, reminders, and daily goals. Time remaining is in the form of a digital countdown timer.
iReward Chart is a digital sticker chart that rewards kids for completing tasks and performing desired behaviors. It's completely customizable and can be used for multiple kids. You can determine what the rewards are and how many stars are necessary for each reward. It keeps a running balance of stars earned and shows kids how many more stars they need to earn specific rewards. You can even use it yourself to manage and track personal goals.

myHomework Student Planner is a terrific app that's great for middle school to college students. It allows students to track upcoming assignments, projects, tests, and other tasks and receive reminders for when they are due.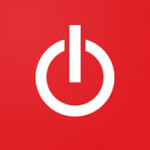 Toggl is a time-tracking app that has easy-to-use one-click timers and tracking reminders. It integrates with over 100 apps so you can find out how much time you really spend on YouTube! Toggl also operates on multiple platforms and integrates with external calendars. You can also export reports displaying time spent on each of your tasks.

Tomato Timer- Time Manager Like Focus Keeper, this app is based on the Pomodoro Technique. It allows users to create custom work periods, short breaks, and long breaks as well as label each task. It also allows users to set colors and sounds but does not have a daily goal function. The time remaining is displayed as a circle that transforms from solid to empty (when time is up). A good visual for elementary school students.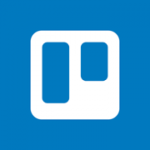 Trello is a terrific productivity app for coordinating and collaborating on group projects, sharing resources and information, and creating flashcards and study guides.
Study Skills

Brainly allows students to tap into the brainpower of worldwide experts for 24/7 homework help. Most questions are answered within five minutes!

GoConqr brings learning to life with roughly nine million study resources. Students can share study tools, mind maps, slides, flowcharts, etc.
i Studiez PRO is a well-designed, essential organizational tool for middle school, high school, and college students. It allows students to track their classes, homework assignments, exam dates, and grades. The planner feature offers color-coded block-scheduling and allows students to import calendars and sync between devices and iCloud. The app also allows students to input teachers' names and contact information, and it calls or emails seamlessly when the contact screen is tapped. Here's to managing school more easily and always turning assignments in on time!

OfficeLens is a Microsoft scanning app that can take pictures of whiteboards and documents and convert the images to editable Word documents. Don't have Microsoft; try Genius Scan App, which allows you to scan and save images as PDF files.
Quizlet is an app and website that allows students to create custom notecards for subjects they are studying and then test themselves through games that accommodate different learning styles. Quizlet has a database of more than 15 million flashcard sets! It also offers an audio option in 18 languages to help students who are studying foreign languages. An audio option is also a great tool for those who struggle with reading. Happy studying!

SimpleMind provides a plethora of mind mapping tools.

StudyBlue is a great study app geared to high school and college students. It offers over 400 million flashcards, notes, and study guides and allows students to create custom quizzes, set reminders, and track progress.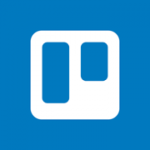 Trello is a terrific productivity app for coordinating and collaborating on group projects, sharing resources and information, and creating flashcards and study guides.
To-Do List Apps

2ToDo This easy-to-use app is a great tool for organizing tasks and long-term projects. It even has a Getting Things Done (GTD) tool for those that use that system. Like TickTick, it is available on multiple platforms and can sync with your third-party calendar.

TickTick This to-do list app is available on multiple platforms, easy to use, and offers multiple ways to organize tasks (lists, tags, due dates). Plus, it has a built-in Pomodoro Timer and integrates with third-party calendars so you can see everything in one place.
Fine Motor Skills:
Dexteria works on developing fine motor skills through tapping, pinching, and writing activities. It was designed with an occupational therapist's input and has a report feature to track progress. While we found the tapping and pinching games engaging, the writing activity is highly sensitive. Due to the high degree of precision required, we recommend using a stylus which is great for working on a proper pencil grip.
Handwriting& Writing:
4 Pics 1 Word is a fun app to use with tweens and teens to work on problem-solving skills, language skills, spelling, reading, and writing. The app displays four pictures, followed by spaces for the player to fill in the word that best describes the pictures. Players are provided with clues to help them choose the right word. I love to have students write the words and use them in sentences to work on their handwriting skills.

Educreations transforms your iPad into a whiteboard with voice recording. Although intended as a tool to help teachers create lessons, I think it's also a great tool for handwriting practice, studying, or perhaps even note-taking. It's easy to add images or drawings and save what you've done by school subject. If you don't have an iPad, EasyTeach Whiteboard is similar and can be used on an iPhone.

Letter school is similar to the Handwriting Without Tears app, but it can be used on a smartphone. We love that you can select the font style to match what your child is learning at school.

Kidspiration is a fabulous app for K-5 students that uses visual learning concepts to enhance
word recognition, vocabulary, and written expression. We love to use the variety of graphic
organizers on this app (main ideas/details, Venn diagrams, character traits, story maps,
compare/contrast, cause/effect) to have students plan writing assignments. The webs students
create can easily be changed into an outline to view and work from. Their new version also
includes visual math tools to help students conceptualize math problems.

Inspiration Maps is a visual learning app for students from 6 to 12 grade. It's similar to Kidspiration in
that it allows students to brainstorm ideas and structure their thoughts by visually creating
concepts using mind maps, idea maps, graphic organizers, flow charts, outlines, and diagrams.
It's a great way to jumpstart the writing process!
SnapType is an app designed to help children who have difficulty with writing (dysgraphia). While I believe that it's always best to determine the underlying causes of dysgraphia and work on remediating the specific components of handwriting that children are struggling with, sometimes offering a compensatory strategy to handwriting is beneficial. If this is the case, an app developed by an OT student at Springfield College, MA fits the bill. Amberlynn Gifford designed SnapType to enable students with dysgraphia to take a photograph of their school worksheets with an iPad and then type their answers directly on the worksheet. Brilliant idea, and it's free!
Story Wheel Lite is a great app for helping kids learn how to tell a cohesive story. I like to have kids write the story they have dictated on Story Wheel in order to work on handwriting or typing skills. For kids who have difficulty translating their ideas into written stories, the dictation feature allows them to focus on telling the story in all its richness without simultaneously having to write it. You can try it out for free and purchase additional story themes if you like.
Wet Dry Try is an app created by Handwriting Without Tears that teaches children how to write capital letters and numbers with the correct graphomotor sequence. It's great for beginning writers as well as those who struggle with proper letter formation. You can choose to practice letters and numbers sequentially or to use Handwriting Without Tears winning order that teaches based on developmental progression. Available for iPads only.

Writing Wizard teaches proper letter formation in print letter formation with three font styles to choose from. Students love the graphics and sounds. We love that we can create custom word lists to match the letters we're teaching. Plus, the 5-Stars play mode that requires children to trace the letter or word five times with each repetition becoming more challenging is a great way to grade expectations.
Cursive Writing Wizard teaches proper letter formation in cursive letter formation with three font styles to choose from. Students love the graphics and sounds. We love that we can create custom word lists to match the letters we're teaching. Plus, the 5-Stars play mode that requires children to trace the letter or word five times with each repetition becoming more challenging is a great way to grade expectations.
Time Telling:
Jungle Time is a wonderful app for teaching kids to tell time. It can be set at one-hour, 30-minute, 15-minute, five-minute, and one-minute intervals. It tracks each student's scores and shows their response time for each problem solved. It also provides opportunities to both read and set clocks. Kids love it! One of my students didn't want to stop challenging himself and kept asking if he could play another round. Each time he got the answer correct, he put his fist in the air and then pulled his arm in toward his body letting out a big "Yes!"
Visual Perception Skills:

Dexteria Dots2 is designed for 5-10-year-olds and teaches fundamental math concepts while working on visual -tracking, -perception, -memory, and -motor planning skills. Watch a video demo here.

Dexteria Visual Motor Integration App This award-winning app helps children develop their visual discrimination, figure-ground, and visual memory skills by having them either make or match patterns. Both activities have 10 levels of increasing difficulty and are engaging and fun! Like Dexteria, it can track time and accuracy of responses and generate progress reports.
Flow Free is a fun app for problem solving and visual tracking skills. It requires players to connect two dots of the same color with a line that does not cross over other colors. The game becomes progressively more difficult. It is rated for ages 4 and up.

Letter Find is a good basic letter matching app for young children to work on letter recognition, visual scanning, and visual discrimination skills.

Letter Quiz provides students with four games (tracing, matching, identification, and flashcards) for each stage of learning letters of the alphabet, upper- and lower-case letters, and the sound associated with each letter.
Letter Reflex helps kids learn the proper orientation of commonly reversed letters (b/d, p/q). It has two games: Tip and Flip It. Tip teaches right/left discrimination by having players tilt the screen to form the letters b, d, p, or q. It provides kinesthetic input to reinforce learning. Flip It requires players to make letters or words by swiping the screen to turn the letters in the correct direction. Both games get progressively more challenging as players succeed. Games are timed and accuracy can be tracked via progress reports the app generates and emails. One of my 6-year-old students said, "This is so fun! I could play it all day!!!"

Matrix Game 2 & Matrix Game 3 are both great apps for helping children develop visual-perceptual skills such as visual attention, visual discrimination, visual scanning, and spatial orientation. Matrix Game 2 is for children ages 4+ and Matrix Game 3 is for children 6+.

Monster Hunt is a simple and fun game that works on visual memory skills and spatial recall. It can be played alone or in a multiplayer mode.

P.O.V. is a fabulous, yet challenging app designed for students from 8-18 (or adults who are directionally challenged). It's great for learning perspective, developing spatial skills, and working on directionality (right/left).
Other Apps We Love
Bitsboard offers kids a fun way to learn about multiple topics using 13 different learning games. It has hundreds of topics available (most for small fees). I'm currently loving it for teaching letter recognition, beginning money skills, and emotional recognition. Bitsboard supports multiple users and provides basic tracking of each child's progress. It also automatically adjusts game boards based on the child's skills. It's currently the #2 educational game available for iPads. If you're not familiar with it, check it out for free!

f.lux makes the color of a computer's display lighting adapt to the time of day that the computer is being used: warm colors at night and sunlight during the day. F.lux is a great app for students who do their homework before bed, and it may help students with electronic equipment in their bedrooms sleep better, by reducing the blue light that computers emit at night.

Vroom is designed for parents of infants to 5-year-olds. It provides fun tips to boost learning during everyday situations. It also generates daily brain-building activities and explains how the activity is connected to brain development.
---
The contents of the Skills 4 Life website, including external links, are for educational purposes only. It's not a substitute for professional medical advice. Always seek your physician's advice when you have questions about a medical condition. Never disregard professional medical advice or delay in seeking it because of the content you've read on this website or any other.
Skills 4 Life makes no representations or warranties of any kind, expressed or implied, about the completeness, accuracy, or reliability of the information, products, or services contained on this website, or any linked websites, for any purpose. You rely on information found here or elsewhere at your risk.