Executive Function Workshop for Middle Schoolers
Prepare your child for Middle School with our Executive Function Workshop
Is your child prepared to succeed in middle school? Do you ever worry that your child's inattention, poor organizational, planning, time management, and study skills will hinder their success? This hands-on workshop will help your child become more self-sufficient and develop the skills necessary to manage multiple classes, assignments, and materials in middle school.
The Skills 4 Life therapists specialize in executive function coaching and will teach your child practical and effective strategies, providing a strong foundation for success in middle school and beyond.
Students that would benefit from this class:
May struggle getting through morning routines and out the door on time
Have difficulty paying attention
Do not know what their homework assignments are
Forget to bring home the necessary materials to complete homework
Procrastinate doing homework leading to stress, conflicts, and excuses
Spend hours doing homework that should only take a fraction of that time OR rush through homework at the last minute without checking for mistake
Do their homework, but then forget to turn it in or lose the completed work
Do not break down long-term assignments
Lack awareness of time or have poor time management skills
Either do not study for tests OR spend hours "studying" but still do not learn the material
Have messy desks, notebooks, backpacks, lockers, etc.
Frequently lose or misplace things
Struggle to balance all of their commitments
Have a hard time transitioning from one task to the next
Executive Function Workshops
When
Aug. 7 & Aug. 14, 2021
This workshop only happens once a year, so sign up today!
Where
Contact Skills 4 Life for class locations.
Investment
$200
Individual sessions are available all year
See our FAQs to review our Payment & Cancellation Policies.
Aug

7

Sat

August 7 Executive Function Workshop @ Skills 4 Life

Aug 7 @ 10:30 am – 2:45 pm

Aug

14

Sat

August 14 Executive Function Workshop @ Skills 4 Life

Aug 14 @ 10:30 am – 2:45 pm
"I feel like the things I learned in this workshop will help me during my time at middle school. The organization and planning parts will help me be a more effective planner." 
Students will learn how to develop:
An internal sense of the sweep of time
Time and self-management skill
Planning and prioritization strategies
Project management techniques to reduce procrastination
Techniques for completing homework and turning it in on time
Self-monitoring and metacognitive skills
Organizational systems to manage materials and paper flow
Successful study strategies
Strategies to move from intention to action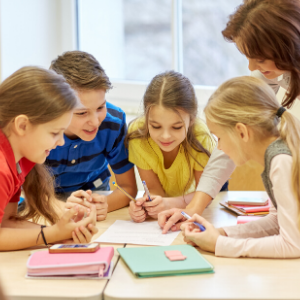 "This workshop covered every school problem and how to fix it, in a suitable amount of time. The method of how to estimate how long projects and homework take will help me finish school projects accurately and in time."