Are online distractions keeping your child from finishing their projects? Does your student struggle to stay focused when completing online homework assignments? Nowadays, most middle school and high school students use the internet to complete homework assignments. That can lead to a good deal of distraction and procrastination – especially with the proliferation of social networking sites.
Educational Apps to Minimize Online Distractions
Skills 4 Life compiled the following list of educational apps. They help Pre-K through high school students minimize online distractions and maximize efficiency. Try one today!
360 Thinking Time Tracker
360 Thinking Time Tracker is an app that helps students learn to stay on task long enough to bring a project to fruition. Better time management allows students to plan the necessary steps and assemble the right materials to complete a project. The app also allows students to review past projects and analyze their time management and efficiency levels. As a result, the app teaches them how to plan for future assignments.
Forest App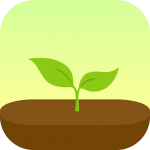 Forest helps students stay focused by planting a seed to build a tree. If the student stays focused the tree will grow. However, if they pick up their phone during the time they should be productive, the tree will die. Students choose the trees they want to grow in their virtual forest. In turn, Forest partners with Trees for the Future to plant real trees!
Freedom App
The Freedom app disables the internet for a specific time period so that students can work on their computers without being distracted.
SelfControl App
SelfControl is a free and open-source application for Mac OS X that allows students to develop a list of distracting websites or other internet functions. Then, the app blocks the student's access to those sites for a specific period. SelfControl enables students to take charge of their own ability to focus and manage time. Therefore, parents don't need to monitor students to stay on-task.
StayFocused App

StayFocused is a Google extension that helps students attend to the task at hand by restricting the amount of time they can spend on time-wasting websites.
For additional resources to help you manage your time, check out our favorite time management apps.
---
About Skills 4 Life:
Skills 4 Life Pediatric Occupational Therapy offers a broad range of pediatric occupational therapy services to help your child master age-appropriate developmental skills, become more independent, increase academic success & develop confidence. The experts at Skills 4 Life specialize in handwriting, keyboarding & executive function coaching, but also work with children on social & emotional learning, motor skills, self-regulation strategies & activities of daily living. Skills 4 Life Pediatric Occupational Therapy offers your child a safe, compassionate environment to learn the critical skills they need to be successful. Learn more about our team & services at www.skills4lifeot.com, or you can contact our office by email at karina@skills4lifeot.com or by phone at 303.351.1828 for a free consultation.