Summer Cursive Camps
Our summer cursive camps are designed to help children learn cursive and put their writing to use in fun-filled functional activities. We've been hearing from parents that their students haven't been writing much with online learning. Let our Certified Handwriting Without Tears Specialists help fill the handwriting gap!
Did you know that writing in cursive activates a different part of the brain than when we write in print? Cursive forces a writer to think of words as wholes instead of parts. The motor movement of cursive is also shown to improve the retention of new information.
Our summer cursive camps will:
Teach your child the proper formation and connection of letters using the Handwriting Without Tears multi-sensory curriculum
Help students develop the proper mechanics of writing- paper placement, grip, use of their "helper hand," and sitting posture
Use gross and fine motor activities to "wake-up" our bodies, improve fine motor skills, and get our minds ready to write
Improve creativity and critical thinking skills through art and story writing
Build automaticity through functional writing tasks like writing letters and addressing envelopes, writing phone messages, and taking notes.
We are offering both lower-case and upper-case cursive camps. Each camp is one week (M-F) from 2:30 – 3:30 pm. 
Lower-Case Cursive Camps | July 27-31
Focus on teaching the proper formation and connection of lower case letters and will focus on word writing.
Upper-Case Cursive Camps | August 3-7
Focus on teaching the proper formation of upper case letters and functional writing tasks and story writing to build fluidity and automatically.
Online Cursive Camp
When
M-F 2:30-3:30pm
Lower Case Camp:
July 27-31
Upper Case Camp:
August 3-7
Investment
$200 for one week or $350 for two weeks
See our FAQs to review our Payment & Cancellation Policies.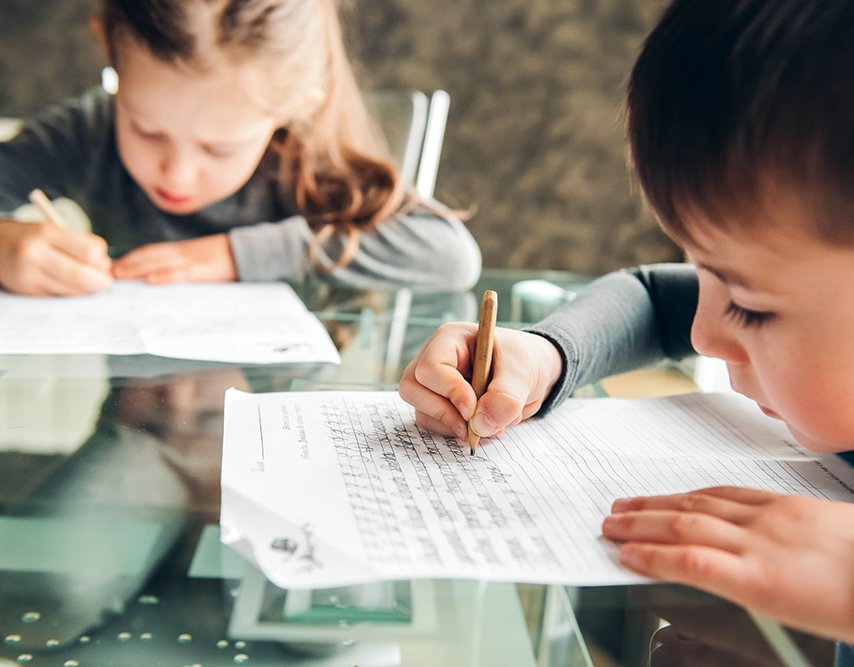 Before and After Cursive Samples
(click on the image to enlarge)
"Writing for our third grader was extremely difficult, to the point where he would cry in frustration. He wasn't enjoying school or any assignment that would include any form of writing. Karina and Holly worked with him on the fundamentals by teaching him how to make his letters. Within two sessions his writing improved dramatically as well as his confidence. At school, his teachers have been impressed by his improved writing skills and he even received an award. His self-esteem and motivation have increased greatly. We are currently doing online sessions and he continues to improve and has progressed to cursive writing. We love working with Karina and Holly and are thankful for the improvements our son has made in such a short time frame."