Online Executive Function Assessment
Skills 4 Life Now Offers a Scientifically Validated, Online Executive Function Assessment for Youth, Ages 6 to 18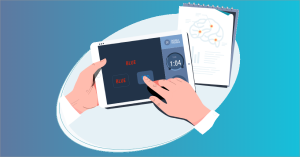 Executive functions, such as planning, working memory, response inhibition, and self-regulation, are essential skills that enable us to perform to the best of our abilities in all aspects of our lives. Whether it's achieving high marks in school, building positive social circles, making healthy food decisions, or exhibiting positive behaviors (such as teamwork, leadership, or decision-making), it is these skills that govern our success.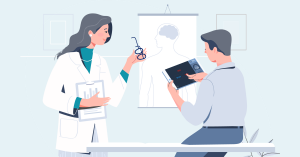 The first and most important step to improving these skills is understanding how your child performs in these categories. To help evaluate their performance, Skills 4 Life has adopted a scientifically validated and objective cognitive assessment service developed by Cambridge Brain Sciences. This tool allows children and teens to understand their executive functioning abilities and identify key areas of improvement or strengths.

Try Our FREE Online Demo!
Fill out the form below, and you will be redirected to a 90-second demonstration of an assessment measuring attention, as well as added to the Skills 4 Life newsletter list.
Try it now!
Does Your Child Struggle with the Following Executive Function Skills?
If your child struggles with any of the following skills, they may benefit from taking the full assessment and executive function coaching:
Paying attention or being easily distracted
Following directions, unless they are repeated multiple times
Starting tasks
Transitioning from one task to the next
Getting through their morning routine and out the door on time
Organizing and developing their thoughts to produce written work
Making careless mistakes and not checking their work for accuracy
Forgetting to do their homework or put it off until right before bed
Estimating how long tasks take to complete
Misplacing things consistently
Completing tasks quickly and sloppily or slowly and incompletely
Learn more about Executive Function Skills & Coaching.
Sign Up for a Full Assessment Covering All Aspects of Executive Function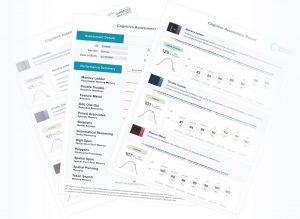 Skills 4 Life has chosen this tool because it's scientifically validated by more than 25 years of research and used in more than 300 studies. In combination with our therapist's expertise and parent and student interviews and self-rating scales, this comprehensive assessment covers all aspects of executive function.
Plus, your child can take the assessment online from the comfort of home, using a tool that's simple, gamified, and engaging. It only takes 30-45 minutes.
Once the assessment is complete, a comprehensive report will be available to review. Our therapists will use this report, along with information gathered during our clinical assessments, to create an individualized treatment plan based on your child's needs.
Frequently Asked Questions – Online Executive Function Assessment
Find out more about the online executive function assessment, how it works, what it tests, and why it's a great tool to improve children's executive function skills!
How Does It Work?
Using a tablet, desktop, or laptop computer, your child will complete a series of quick executive functioning tasks. These exercises have been validated to measure memory, attention, planning, and response inhibition. Tasks are short (1.5 – 3 mins each) and gamified. They also include engaging tutorials that your child can replay as many times as they wish to ensure they've understood the instructions. Completing an assessment results in a comprehensive report that will show your child performed in each domain versus other healthy individuals in their age group.
Is This An IQ Test?
No, this is not an IQ test. These tasks measure distinct brain regions and functions at a specific moment in time. The results you see are not reflective of a trait, but rather, your child's current state. Cognition, much like blood pressure, varies day-to-day based on several factors. The purpose of completing this assessment is to understand how your child may currently perform and what they can do to improve.
What are Some Steps I Can Take to Improve My Child's Executive Functioning?
Executive function skills can be learned at any age using the right assessment tools as well as coaching and guidance. To get started on building an individualized coaching plan for your child, contact us today.
Try Our FREE Online Demo!
Fill out the form below, and you will be redirected to a 90-second demonstration of an assessment measuring attention, as well as added to the Skills 4 Life newsletter list.
Try it now!