Online Executive Function Coaching & Handwriting Sessions
Skills 4 Life Now Offers Online Services for Families in Colorado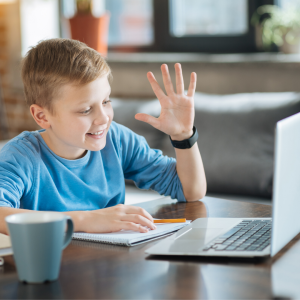 Due to the COVID-19 pandemic, life as we know it has radically changed. As parents, many of you are suddenly besieged by the task of not only homeschooling your children but also attempting to work from home while juggling multiple other daily activities. Our team has been working hard to adapt our services to an online platform so we can continue to serve you and your children during this challenging time.
Online Executive Function Coaching
The occupational therapists at Skills 4 Life specialize in executive function coaching.
Our online executive coaching will help your student create goals, develop new habits, and establish routines for successful learning, whether it be online or in the classroom. All coaching is individually tailored based on your student's needs and goals.
During our coaching sessions, we will help your student to:
Plan and prioritize their daily and weekly goals, so they know what to work on when

Be accountable to someone other than you by providing check-ins throughout the week

(additional fees apply based on number of check-ins per week)

Explore how they learn best and teach them how to incorporate this knowledge into their study skills for optimum

learning,

so they work smarter, not harder

Learn effective note-taking strategies for optimal retention of information

Develop reliable organizational systems so not only does homework get done but it also gets turned in

Create structure in their days and manage their time more efficiently

Learn self-advocacy skills for effective student/teacher communication
Please give us a call to discuss how we can support your child with their online learning. We look forward to being of service!
Our therapists love teaching elementary school students practical and effective strategies to develop and improve their executive function skills! We realize that the needs of students in this age group are significantly different than their older counterparts, so our sessions are designed to help support families with their child's self-regulation, attention, organization, and time management skills– especially around difficult morning and evening routines and homework struggles.  
We will help your child establish a personal toolbox so they can:
Build

successful

habits

Improve self-regulation skills

Develop better social

-emotional skills

Improve

organ

iz

ational skills

Develop an internal sense of time

Stay more focused and shift focus more easily

Increase self

-confidence and self-esteem
We're available to discuss your child's needs and how we can be of service.
"Even after school work and tutoring, my son always looks forward to his online OT sessions and never complains about spending the extra time on "educational" activities.  It has made a huge difference for him, and I am so grateful."
Online Handwriting Sessions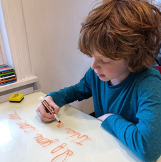 If your child is struggling with their handwriting, you've come to the right place! Our certified Handwriting Without Tears® specialists offers handwriting evaluations, instruction, and remediation for preschoolers through high schoolers.
Individual Handwriting Sessions are tailored to your child's needs.
Contact our office for more details!
"Writing for our third grader was extremely difficult, to the point where he would cry in frustration. He wasn't enjoying school or any assignment that would include any form of writing. Karina and Holly worked with him on the fundamentals by teaching him how to make his letters. Within two sessions his writing improved dramatically as well as his confidence. At school, his teachers have been impressed by his improved writing skills and he even received an award. His self-esteem and motivation have increased greatly. We are currently doing online sessions and he continues to improve and has progressed to cursive writing. We love working with Karina and Holly and are thankful for the improvements our son has made in such a short time frame." 
Private Online Tummy Time Classes
Skills 4 Life is also offering private online Tummy Time Classes in the comfort of your own home. Tummy time, the amount of time your baby spends on their belly while awake and supervised is the foundation of sensory-motor skills development in infants. Learn creative ways to engage your baby in Tummy Time activities!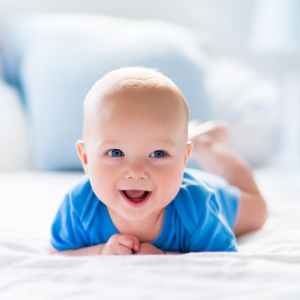 Classes include:
Newborn environment assessment and recommendations
Training in the Tummy Time Method
Recommended Tummy Time Method toy list (birth-3)
Class notes
Four Private 1:1 Online Classes for $400.
"Even after school work and tutoring, my son always looks forward to his online OT sessions and never complains about spending the extra time on "educational" activities.  It has made a huge difference for him, and I am so grateful."
Need to Book Online Services for Your Child?
Call our offices at (303) 351-1828 or email carecoordinator@skills4lifeot.com to schedule online services.
Learn More About GoToMeeting
Skills 4 Life is using GoToMeeting to conduct online sessions.
For those unfamiliar with GoToMeeting, here's a link to an instructional YouTube video about the platform: The video dedicates the first two minutes to new users.